Patty Debowski, founder of TheDigitalScrapbookTeacher.com, is an expert Photoshop Elements instructor and has been a member of the Photoshop Elements Prerelease Beta Team.
Her first book, Digital & Hybrid Scrapbooking & Card-Making with Photoshop Elements (known as the Bible of Digital Scrapbooking), quickly sold out.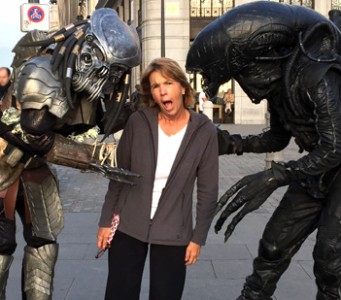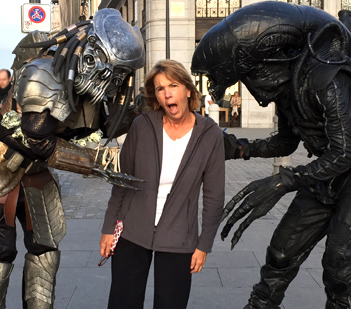 Her second book, Digital Scrapbooking for Retailers, is the industry guide for store owners who want to set up a digital scrapbooking program in their stores.
Her third book, Photoshop Elements Basics and Beyond managed to cover photo editing, digital scrapbooking, and organizing photos and digital supplies in a mere 384 pages. If you're lucky you may be able to snag a copy on Amazon.com* (I will make a few cents off the sale of this book if your purchase it).
Following the scrapbook show season of 2012 Patty was abducted by aliens and disappeared from the teaching scene for awhile. Rumor has it after being returned to Earth she relished time being a Grama and actually spent some time scrapbooking. Even more unbelievable is that she managed to scrap over 500 digital pages in a few months time, shortly before announcing her return to teaching hands-on classes beginning April 2016.
Patty travels extensively, teaching students and retailers alike how to use Photoshop Elements to edit photos, use templates and brushes, build beautiful scrapbook pages and more, while having fun at the same time.
Patty is not a techie and is a self-taught digital scrapbooker with a great sense of humor. Her humor and extensive knowledge of Photoshop Elements is why her students relate and respond so well to both her books and her classes.
Patty shares her knowledge through her fun classes, Digi-Degree Boot Camps, and other workshops. As an author of three books and designer of digital products, Patty has become one of the most sought after Photoshop Elements teachers in the industry.