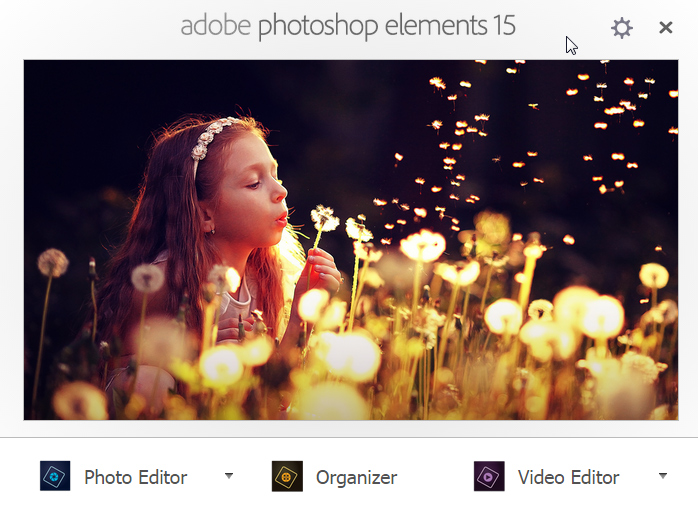 I promised to let you know when Photoshop Elements 15 was released and to let you know what I thought of it. Well….it's here….and….I like it! Here is a quick review of some of the new additions to Photoshop Elements 15 that I've been playing with for awhile-
Photoshop Elements 15 Editor

Layer Grouping – This has been available in the full version of Photoshop for years and I love to use it. When grouping layers is like you take several and put them in a folder. Your Layers panel is neater, and in a file with lots of layers it can help keep you organized. This may actually drive you crazy for awhile because the shortcut is Ctrl>G (Mac: Cmd>G). If you are used to using this shortcut to create a clipping mask you are going to be grouping layers in error for awhile. The new shortcut for creating a clipping mask is Alt>Ctrl>G (Mac:Opt>Cmd>G).
Color Coding Layers – Right click on a layer and choose a different color. Notice the colored layer in the example above.
Smart Object Layers – You can now disable them in Preferences. Yeah!
New Guided Edits – Photo Text, Effects Collage, Speed Pan, Painterly, & Frame Creator
Perspective Crop Tool – Nested with the Crop tool you can now remove distortion by dragging the corners of the bounding box when cropping images.
Enhanced Filters – Filters can now be applied from the Filters panel.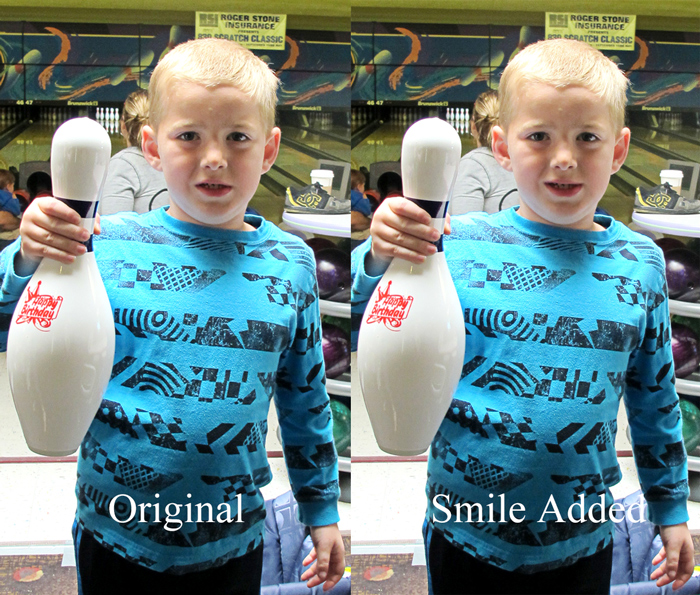 Adjust Facial Features – This I have to admit is pretty cool! You can add a smile, adjust the eyes, nose, and face shape.
Healing Brush & Spot Healing Brush tools – Perform better.
Content-aware Move tool – Has new adjustments available.
New Frames and Backgrounds -Have been added.
Photoshop Elements 15 Organizer
Enhanced Instant Fix – Easily edit multiple photos in the Organizer. This will work well if all of the photos were taken at the same time and have the same issues (lighting, color, etc.).
Smart Tags – Elements automatically adds tags for objects and events in your photos.
Enhanced Search – Allows you to search with multiple search options quickly.
Import from Cloud Services – Automatically import and track files from Dropbox, One Drive and Google Drive.
Watch Folders on Mac OS – Windows users have had this option for as long as I can remember. Now Mac users can set up Watch folders too!
Enhanced Sharing to Facebook and YouTube – It's now easier to share on Facebook and YouTube.
Touched based editing – For those of you with touch screens.
What they fixed from Photoshop Elements 14:
Pre-tagged images imported into the Organizer now import correctly. In Photoshop Elements 14 all of the attached tags for pre-tagged images (like my digital scrapbook products) showed up under the Imported Tags sub-category.
What I Wish They Would Have Brought Back From Previous Versions:
Preview of PSD files for Windows users when opening a new file (this disappeared in PSE 12)
The ability to move more than one file in the Photo bin at a time (this disappeared in PSE 14)
The ability to add layers in a specific order by selecting a layer and then dragging up from the Photo Bin to add the new layer above the selected layer. Prior to Photoshop Elements 14 the new layer was added above the selected layer. You can read more in this blog post.
I've been working on several new projects with Photoshop Elements 15. Be sure you are signed up for my newsletter to be able to take advantage of a special offer soon!
To download the 30 day trial version of Photoshop Elements 15 click here.
To purchase Photoshop Elements 15 from Amazon.com:
Adobe Photoshop Elements 15 Mac/Windows
Let me know what you think!
*Please note if you purchase this product from Amazon I will make a small commission to support this blog.