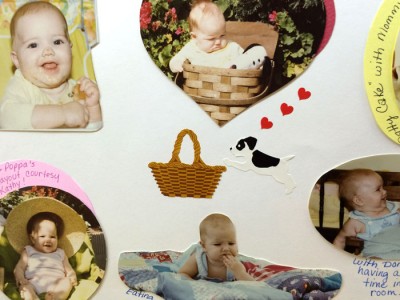 I often tell my friend that it's all her fault I'm a scrapbooker. I tease her that she dragged me kicking and screaming into it almost 30 years ago.
In high school I made a scrapbook but never scrapbooked after that.
In 1990 my friend saw a large newspaper article in the Orange County Register (CA) newspaper. She called the woman in the article to set an appointment and we went to her home. It was a small, tiny, dark condo. It turned out she was a Creative Memories consultant. Her demonstration was not very exciting and very dark. Even still we bought in…big time….
I went home with my newly purchased treasures and cut the only photos I had in all different shapes with decorative scissors. Rest assured everything was ACID FREE including all of the stickers that plastered the pages!
Fast forward 26 years and I'm not caught up.  But…for the first time in my life I think that can actually finish my projects and accomplish all of my scrapbooking goals. Creating more than 500 pages in the last few months of 2015 helped me to get to this mindset.  I think I can help you change your mindset too!
After taking some time off (and actually scrapbooking) I realize that I have seen three different types of scrapbookers:
Artistic
Chronological
Documentation
I am a mix of chronological and documentation (probably due to my accounting background).  I'd really like to be more of an artistic scrapbooker, but unfortunately my artistic mother's talents didn't transfer to me.
I've created a survey to get your feedback on what kind of scrapbooker you are and what keeps you from succeeding in your scrapbooking goals. It will take you less than 1 minute to complete. Click here to complete the survey. I will share the results of the survey with you in a coming blog post.

Share here what helps you or keeps you from scrapbooking success. Leave a comment for a chance to win a $20 gift certificate for downloadable product from my store.
I will choose a winner by random from the blog on Tuesday, March 1 at 5:00 California time.
Don't forget to answer the survey here.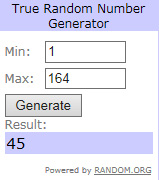 And we have a winner! #45 Kim Zeifang you won a $20 gift certificate to my store!